This has to be a better approach than the pronouncements of faith that are the fundamental diet of physicists. The latter have steadily infiltrated and interbred with engineers. They wanted a share of the new innovation money but lacked the experience and ability to earn it in a practically useful manner.
The diagram below represents the behaviour of the unified atomic mass unit defined by physicists as the atom having a single nucleus. This AMU now has states of a, b, c and d which represent the beginning ... to the end ... and beginning again of ONE periodic time (T=1/f) and is contained within ONE wave length (l) and the velocity of light c = fl.
The cycle has 3 degrees of ENERGY spin freedom and 2 of POWER reciprocation. A ratio of (3+2)/3 =1.66 ratio for a noble monatomic gas.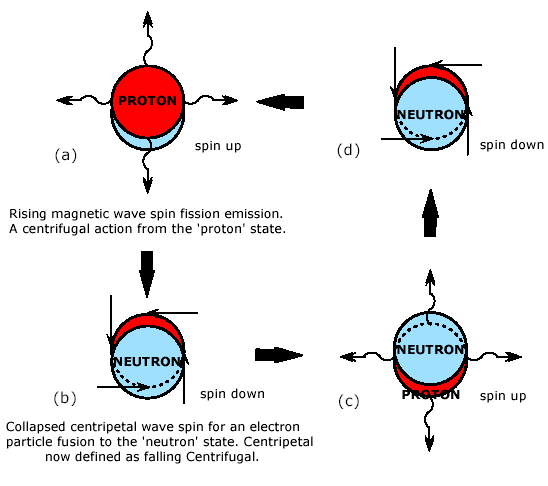 The magnetic wave fission followed by the electric particle fusion is an essential behaviour for the existence of light.